Are you looking for a natural solution to help improve the health of your hair? Jaborandi oil has been used for centuries as a traditional remedy for hair growth and nourishment.
In this article, we'll discuss what jaborandi oil is, benefits of jaborandi oil, how to use it and any potential side effects. We'll also look at how incorporating this oil into your regular beauty routine can help you achieve healthier, shinier hair.
So if you're curious about jaborandi oil and want to learn more, then keep reading.
Key Takeaways
Jaborandi oil derived from jaborandi plant leaves contains pilocarpine that promotes healthy hair growth, strengthens hair roots, and prevents split ends and premature graying.
It reduces hair loss by inhibiting DHT production and boosting scalp circulation, and has antimicrobial properties for treating scalp conditions.
Jaborandi oil is rich in beneficial nutrients like magnesium, zinc, and vitamin B6, and improves hair condition by locking in moisture and preventing breakage.
However, prolonged use can result in potential side effects and those with sensitive skin should avoid use. It's recommended to speak with a professional before incorporating into a hair care routine.
What is Jaborandi Hair Oil?
Jaborandi oil is a natural remedy made from the leaves of an evergreen shrub native to tropical South America, which contains pilocarpine, a compound known to promote healthy hair growth.
It has been used for centuries by indigenous cultures, and it's now gaining popularity in the Western world due to its ability to promote healthy hair growth.
You must have heard of jaborandi oil as a potential treatment for hair loss, thanks to the television commercials and social media.
Does Jaborandi Oil Regrow Hair?
If this is your question, then we are here for you to answer it in this article. Moreover, we have also included how to use Jaborandi hair oil for bouncy, voluminous hair. So let's get started.
---
5 Miraculous Benefits of Jaborandi Oil
Jaborandi oil has multiple nutrients and fatty acids which help to support the health of hair follicles.
A gentle massage of this oil on the scalp helps to enhance blood circulation in the scalp.
Moreover, it increases the absorption of restoring its agents, which helps to nourish the hair. Jaborandi oil is also used to treat arthritis, prevent hair loss, and nourish the skin.
Here are the Jaborandi hair oil benefits for you.
Jaborandi Oil for Hair Loss Treatment
Studies have shown that jaborandi oil can help reduce hair loss by inhibiting the production of DHT, which is a hormone responsible for male pattern baldness. It also boost scalp circulation and stimulate hair follicles, resulting in thicker, fuller hair. Additionally, jaborandi oil contains antimicrobial properties, making it useful for treating scalp conditions such as dandruff or dry scalp.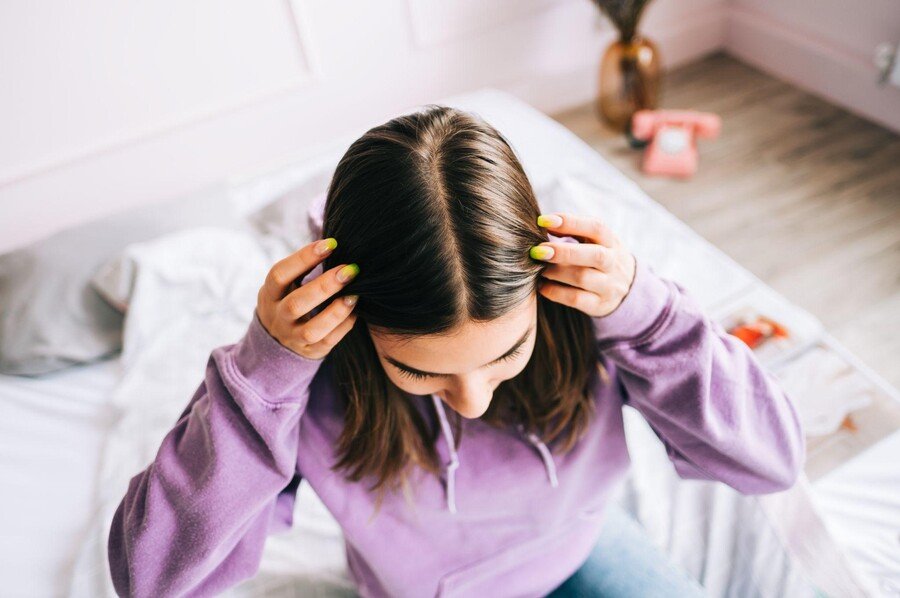 Nourishing your scalp with jaborandi oil can help promote healthy hair growth and a strong, vibrant mane. Jaborandi hair oil is known for its many benefits in terms of treating common scalp disorders such as dryness, dandruff, and other concerns related to the care of your hair.
As an all-natural remedy, it doesn't contain any harsh chemicals or additives. When used regularly, jaborandi oil has been shown to reduce inflammation on the scalp while providing hydration that can combat dandruff and strengthen the roots of your hair.
In addition to promoting a healthy environment for new growth, jaborandi oil helps maintain the overall condition of your existing strands by locking in moisture and preventing breakage from occurring.
Healthier and Fluffier Hair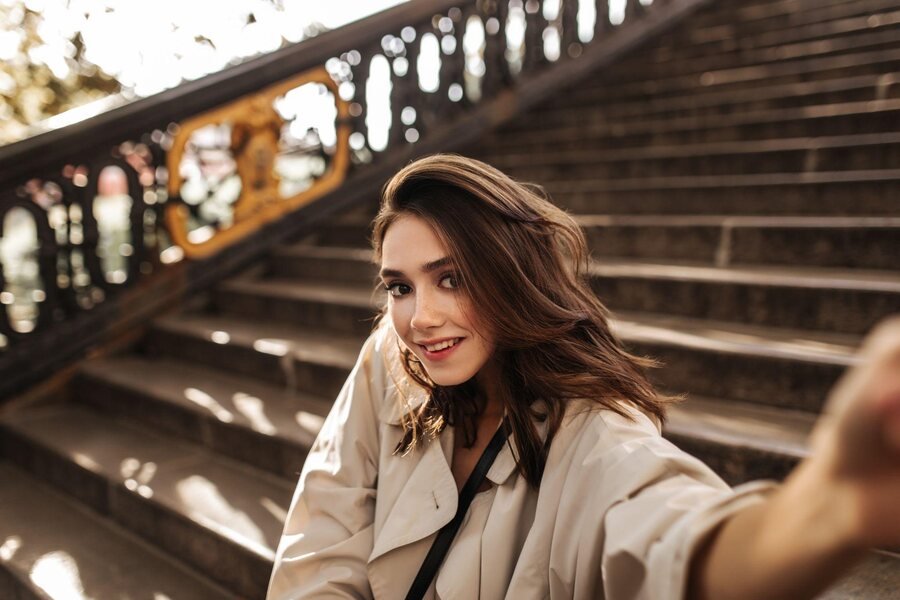 Using jaborandi oil can help to make your hair healthier and fluffier. The benefits of this natural hair oil are vast, from helping to restore the scalp's health all the way to aiding in reducing dandruff woes and premature greying. Jaborandi oil is made of natural ingredients, but its active ingredient is called pilocarpine which helps to regrow hair on the entire scalp.
Using Jaborandi oil indeed can have a positive effect on your hair health. Not only is it rich in beneficial nutrients like magnesium, zinc, and vitamin B6, but it also contains antiseptic properties. Its high vitamin content helps nourish hair follicles and boost shine.
Regular use of this oil can improve the condition of your hair by preventing split ends and making them softer with increased strength. Addtionally, its natural fragrance makes it an excellent choice for aromatherapy-based treatments.
With regular use of Jaborandi oil in your haircare routine, you won't have to worry about split ends anymore.
Say Goodbye to Premature Greying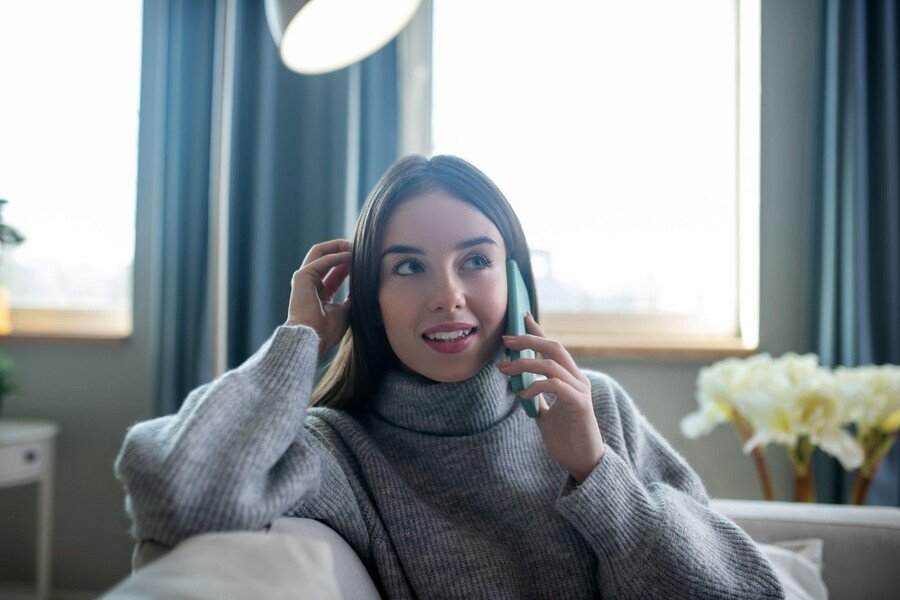 Embracing a natural solution like Jaborandi oil can help you say goodbye to premature graying.
It helps increase blood circulation in the scalp, which stimulates growth and prevents premature graying. Additionally, it contains phytonutrients that are known to strengthen hair roots, making them less prone to breakage and fall out.
Jaborandi oil is an all-natural remedy that can not only give you healthier, stronger locks, but also preserve their natural color if used regularly as part of your haircare routine.
---
How to use Jaborandi Hair Oil to Maximize Benefit?
If you want bouncy and voluminous hair, then jaborandi hair oil is for you. Although it's suitable for all hair types. It's important to apply the right consistency of hair oil for jaborandi oil benefits.
Here are some tips for jaborandi oil use for you:
Apply the hair oil to the scalp. Massage gently for 15 minutes by using your fingertips.
You can apply it twice a week to achieve shiny and healthy hair.
For best results, apply overnight to keep your scalp and head cool.
Wash the hair using lukewarm water the following day.
Apply a limited quantity of hair oil for hair. Overusing this hair oil will cause the hair to be oily after washing.
---
Best Jaborandi Hair Oils Available Online in India
#1 SBL Jaborandi Hair Oil
Last update on 2023-09-29 / Affiliate links / Images from Amazon Product Advertising API
It is a homeopathic medicinal oil from the SBL brand which promotes improving the scalp condition and reduces the frizz in hair.
This hair oil has 10% jaborandi extract, which treats dandruff and hair loss. Moreover, the hair oil helps to address the dandruff issues such as itchy scalp and dryness.
It makes the hair look healthier by cleansing the excess oil and sebum from the scalp. Moreover, this hair oil also facilitates the increase of hair volume.
#2 Wheezal Jaborandi Hair Oil
Sale
Last update on 2023-09-29 / Affiliate links / Images from Amazon Product Advertising API
Wheezal jaborandi hair oil benefits work well to rejuvenate hair follicles and boost hair growth.
This oil includes Cantharis, Brahmi, Arnica, Wiesbaden, and Jaborandi as its ingredients. That helps to give lustrous hair and promotes hair growth by boosting blood circulation to the scalp.
This hair oil provides complete care, slows down age-related hair loss, and controls grey hair.
This hair oil from the brand is one of the best homeopathic treatments for hair fall. It helps in follicular stimulation, strengthens hair roots, and prevents premature greying.
#3 Richfeel Jaborandi Hair Oil
Last update on 2023-09-29 / Affiliate links / Images from Amazon Product Advertising API
This jaborandi hair oil from the Richfeel brand claims to be suitable for all hair types.
It is sulfate free and enriched with the goodness of Brahmi and Jaborandi. It is known to treat hair problems.
It has antimicrobial properties that eliminate scalp infections and promote healthy growth.
Moreover, it helps to improve blood circulation to the scalp and nourishes the roots well. Thus accelerating hair growth and treating hair issues.
---
Potential Side Effects of Jaborandi Hair Oil
Although Jaborandi oil has amazing hair care benefits due to its high-quality properties, some users negatively react to using it.
According to website sources like WebMD, Jaborandi is considered a toxic herb due to its deadly dose (5-10 gms of leaf). Moreover, it is marked as off-limits to use during pregnancy and the lactation period.
Hair loss: Jaborandi hair oil can sometimes cause hair loss when used in excessive amounts.
Allergic reactions: People who have allergies to certain herbs or plants may experience an allergic reaction when they use Jaborandi hair oil.
Blocked pores: Jaborandi hair oil can block pores if not washed off after application. This can lead to breakouts and other skin problems.
Over-drying: Jaborandi hair oil can dry out the hair and scalp if used in large amounts or not washed off properly.
Hair discolouration: Jaborandi hair oil can discolour the hair if applied to bleached or chemically-treated hair.
Follicle damage: The active ingredients in Jaborandi hair oil can damage the hair follicles if used in large amounts or left on for too long.
Hair thinning: Jaborandi hair oil can lead to hair thinning if used in excess or left on for too long.
Consult your hair care specialist before using this hair oil.
---
Conclusion
Jaborandi hair oil works well for hair loss treatments. To maintain healthy and voluminous hair, you must use this product in the right quantity. It is simple to use and suitable for all hair types. Additionally, jaborandi hair oil has fatty acids present in it, which support the health of the hair follicles. Thus it provides exceptional advantages for hair problems.
---
Frequently Asked Questions
Is Jaborandi oil good for hair fall?

Yes, Jaborandi oil includes multiple nutrients and vitamins which prevent hair fall. For better results, use one part of the oil with one part of olive oil to have lustrous hair.

Can I regrow my hair using Jaborandi hair oil?

Regular use of jaborandi hair oil helps to rejuvenate the hair follicles. This helps to boost hair growth and maintain healthy hair.

Does Jaborandi hair oil regrow hair on a bald scalp?

Jaborandi hair oil is suitable for all kinds of hair loss. It is a perfect combination for hair loss remedies. However, it has nourishing properties that help hair growth. But no correct answer is available for hair growth on the bald scalp.

How much Jaborandi oil should I use on my hair?

You should use a 7 to 8 drops of jaborandi oil for your hair. Apply it directly to your scalp and massage the oil gently into your scalp with your fingertips. Make sure to avoid getting it in your eyes. Enjoy the benefits of this natural oil that will help nourish and strengthen your hair.

Is Jaborandi oil suitable for all hair types?

Yes, Jaborandi oil is suitable for all hair types. Its natural compounds can help nourish and protect your scalp while providing intense hydration to give shine and strength to any kind of hair. However, persons with sensitive skin use it carefully.

How long does it take to see the benefits of using Jaborandi oil?

Minimum two weeks is the time where you may see the benefits of using Jaborandi oil.

Are there any natural alternatives to Jaborandi oil?

Yes, there are natural alternatives to jaborandi oil. Try using coconut oil or jojoba oil as an effective and affordable option. These oils provide moisture, nourishment, and shine for your hair.