Beautiful skin has just gone beyond the mere need to look good. It is all about leaving an impression on others of having a natural glow. But, it requires a lot of care through home-based techniques and other non-natural ways. One such issue that needs attention is tanning, which makes you look darker than your original complexion. Indeed, tanning results from excessive exposure to the sun's harmful ultraviolet rays. Thinking as how to remove tan from the face?
As the rays penetrate deep into your skin, it tends to darken the melanin responsible for the complexion.
In the wake of tackling tanning, some women tend to cover it with makeup — the prone areas: face, thighs, feet, back, neck, arms, and shoulders.
Obviously, the more you stay in sunlight, the more chances you will get tanned. With the kind of work schedules and outdoor meetings, it becomes difficult to avoid tanning.
Home remedies can help you get into tanning removal without the need for makeup. These remedies are natural and do not accompany any side effects. Of course, you must use them in the recommended way for the best results.
What are the Causes of Skin Tan?
Tanning outside or indoors can have dangerous consequences. Tanning is evidence of DNA injury to your skin, as it damages the skin cells and speeds up visible signs of ageing.
The causes of sun tan depend on the skin type. Few skin types always burn and never tan, whereas some burn easily but tan with difficulty. Let us find what the significant causes of sun tan are:
Exposure to Ultraviolet A Rays
The UVA rays have a longer wavelength and are more dangerous than the UVB. They are the ones that tan your skin more quickly by deeply penetrating the skin layer.
This causes damage to your skin cells, like melanocytes. These cells are responsible for creating melanin, which lends complexion to you. Indeed, excessive release of melanin tends to darken your skin.
Exposure to Ultraviolet B Rays
Though less harmful than the UVA rays, the UVB rays aims are harming the upper layer or part of your skin and do not penetrate deep.
This kind of tanning occurs in summer as people tend to get exposed to sunlight with the presence of humidity in the atmosphere.
Compared to UVA rays, it does not activate the growth of melanocyte cells. Tanning from UVB damages the DNA and boosts the production of melanin in your body.
---
Ways on How to Remove Tan from Face with Natural Remedies
Do you need help with how to remove tan from face or any area?
When you tend to get tanned skin, finding home remedies is the first and foremost step to handling the problem.
Of course, these remedies are natural and do not have side effects. You can look at some of the best tan removal home remedies.
When we ask how to remove tan from face or body, turmeric comes first, known from its natural properties.
Mix turmeric with gram flour and some milk to make a paste.
Apply the face pack to exfoliate gently. It is advisable to spread a thin layer of the paste over your tanned skin, let it dry for 20 minutes, and wash the face pack with cold water.
Turmeric has medicinal properties that protect your skin from the harmful ultraviolet rays of the sun. This will help in reducing the effects of tanned skin.
Even dermatologists have agreed that the combination of lemon juice and honey is ideal for lightening melanin in your skin and boosting tanning removal.
Along with this, it can soften your skin too.
All you have to do is mix one spoon of lemon juice with some honey. Apply a thin layer to the skin and let it stay for 15 minutes to get the best results.
After 15 minutes, you can wash your face with cold water.
It is proven that honey has antiseptic and antioxidant abilities. When combined with lemon juice, your skin will get a natural glow. It is advisable to repeat the process once a week.
Certainly, potato juice mixed with lemon helps in naturally removing pigmentation and sunburns.
The reason is that it has exfoliating properties. To get rid of suntan, mix one spoon of potato juice extracted by boiling and mashing the potatoes with some lemon juice. Apply the mixture to your tanned skin and keep it for about half an hour.
After this, you can rinse the pack with normal water. The best part of using the pack is that it helps in eliminating suntan and lightening dark circles.
Coconut milk is an outstanding solution for maintaining healthy and glowing skin.
The reason is that the milk contains valuable vitamins and mild acids, offering multiple benefits. Along with this, coconut milk can treat persistent tan skin or act as an ayurvedic therapy for attaining soft and clear skin.
If you use coconut milk at home, slightly apply fresh coconut milk on your face with a cotton ball. After doing so, you have to wait till the milk dries. Further, you can rinse with water and apply moisturizer.
Multani Miti and Rosewater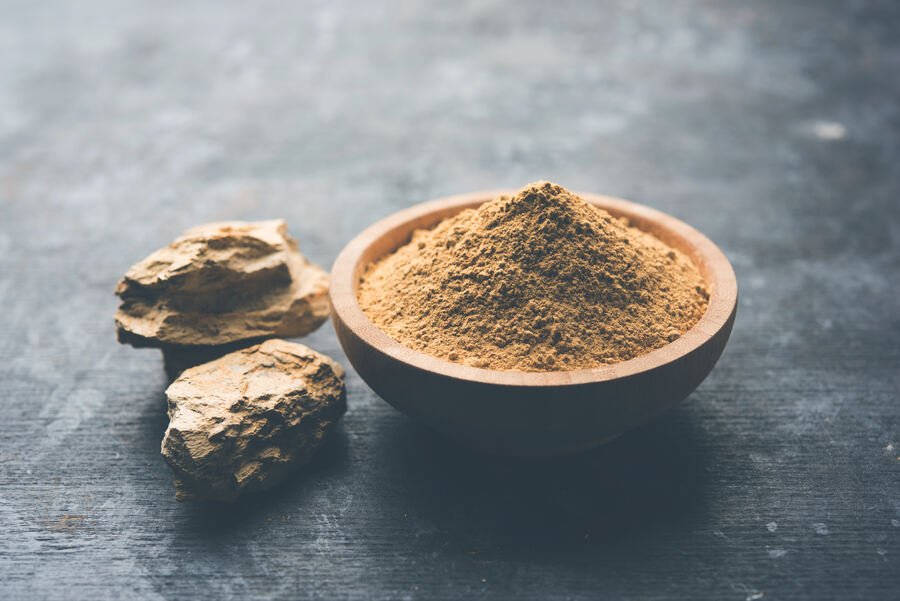 Multani Miti has been known for ages to enhance the glow of your skin and fight away skin tanning.
The mixture of Multani Miti and rosewater is a perfect blend to get away with tanning. But mixing other things such as lime juice, tomato juice, milk, turmeric, sandalwood, and honey can turn out to be an effective tan remover.
The purpose of Multani Miti and rosewater is to soothe your sunburns and make the skin appear radiant. Just mix Multani Miti with rosewater and form a slightly thick paste. Apply the paste and wait until it gets dried. After this, you can remove them through a mild cleanser.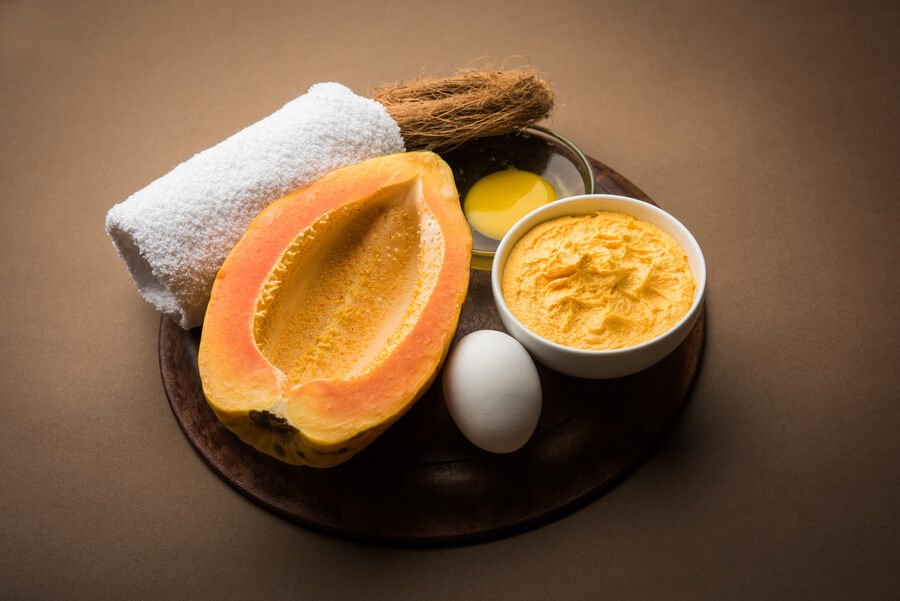 As a healthy option, papaya is rich in vitamins A and C, with enough water content.
The presence of pepsin in papaya is effective in removing dead skin cells and healing the skin too. From whitening to exfoliation, papaya proves to be an excellent option for removing tan.
To prepare the pack, you must mash papaya and mix one spoonful of honey. Then, apply the pack and let it rest for 30 minutes over the tanned areas. Finally, wash it off with cold water.
Curd has a lot of vitamins and is suggested by dermatologists to use on your skin. Mixing a tablespoon of lemon juice with curd and applying it over the skin can help you get rid of stubborn suntan.
Of course, no one wants to look dark or have patchy skin because of harmful ultraviolet rays. The perfect mixture of curd and lemon can do magic for your skin.
Gram Flour, Honey, and Turmeric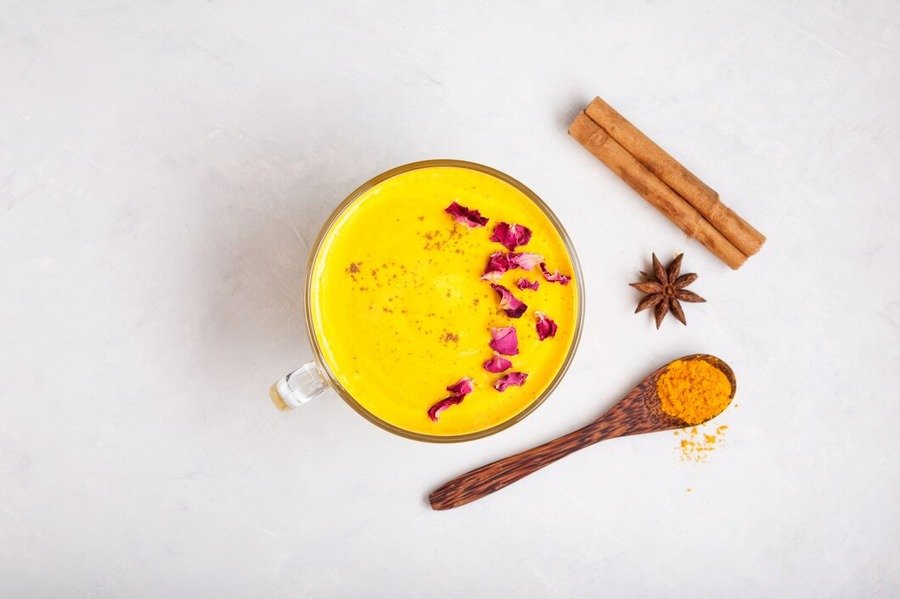 Is there a need to exfoliate dead cells and remove tan from the skin? The answer is yes.
Mix two spoons of gram flour, a pinch of turmeric, and a tablespoon of honey to make a paste. If needed, you can add some milk to maintain the consistency of a face pack.
You can apply the pack to the affected areas and let it dry. After this, you can remove the pack with normal water. The purpose of this pack is to smoothen your skin and reduce tanning.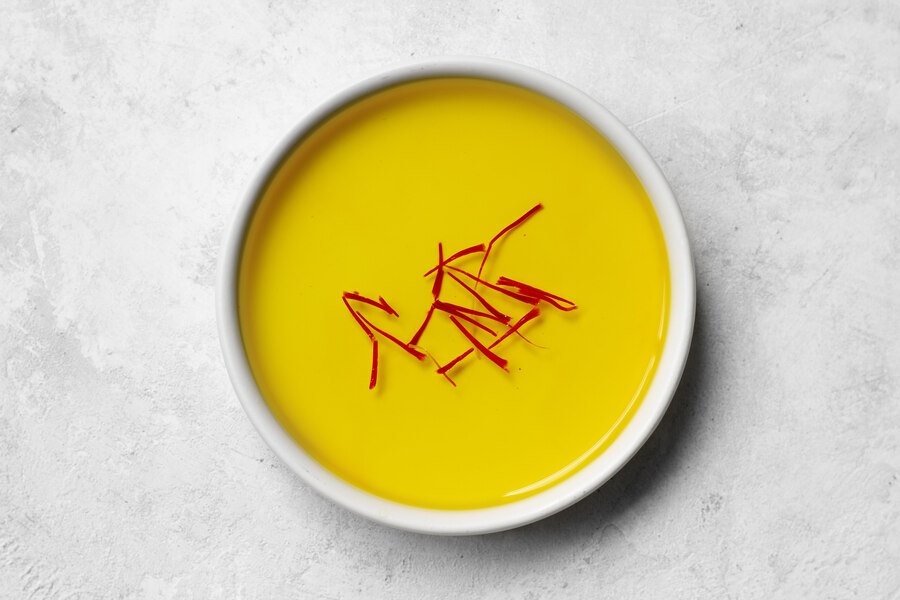 Saffron is a conventional beauty element, which can be considered a natural way to get glowing skin. The combination of saffron and milk is projected to improve skin texture, pigmentation, dark circles, and acne and reduce suntan.
Furthermore, it is measured as the best home remedy for tan removal. All you have to do is put some saffron in milk, soak it for some time, and apply it to the affected areas. This can help dry skin to get smoothed.
The face pack made by mixing oatmeal and buttermilk has excellent benefits for removing skin tanning.
The best part of using oatmeal is that it helps exfoliate your skin. On the other hand, lactic acid in buttermilk relaxes the skin and improves its tone.
To make the paste, you must mix three spoons of buttermilk with two spoons of oatmeal. Apply the paste to the affected areas, and let it dry for about half an hour. After this, you can wash your face with lukewarm water.
---
Tips on How to Remove Tan from Face Now and Ever!
Though many tips for tan removal are known, going natural and using products with such ingredients is the best bet.
Use de-tanning packs to reduce sunburn
Apply sunscreen lotion before setting out of home
Washing face with D-tan facewash for better results
Massaging with Ayurvedic D-tanning oil
Make use of D-tan scrub daily after exposure to the sun.
---
Frequently Asked Questions
How many days does a tan last?

Though the tan lasts about 7 to 10 days, it depends on your skin type and complexion. 

What natural ingredients remove tan?

Some natural ingredients that remove the tan are honey, turmeric, milk, Multani Miti, lemon, and tomato.

Does toothpaste remove tan?

Certainly, toothpaste helps remove fake tan stains on your body. But, a few ingredients in the toothpaste may irritate the skin.